舵机,在飞机上是非常重要的集成组件,包含了伺服阀及作动器,接收指令后,主要用来精确驱动机械执行机构,有角度和直线位移两种。
POWER CONTROL UNIT ASSEMBLY-PCU 动力单元控制组件
CMM 49-50-04-SERVOACTUATOR ASSEMBLY
Part No. A64982-1、 A64982-2 、A64982-3 、A64982-004
CMM-27-10-02,
CMM-27-20-70,
CMM27-62-01,
CMM-27-09-21,
CMM-27-09-23,
CMM-27-10-05,
CMM-27-21-09,
CMM-27-60-42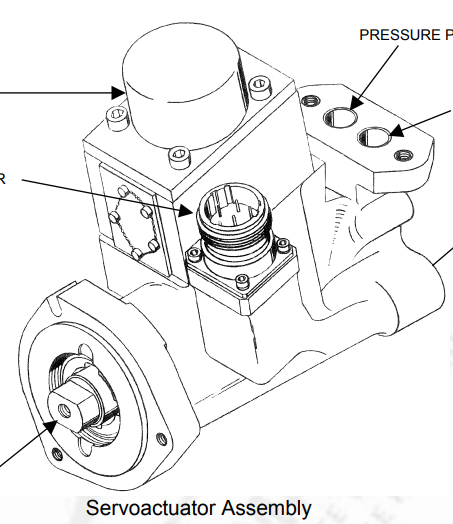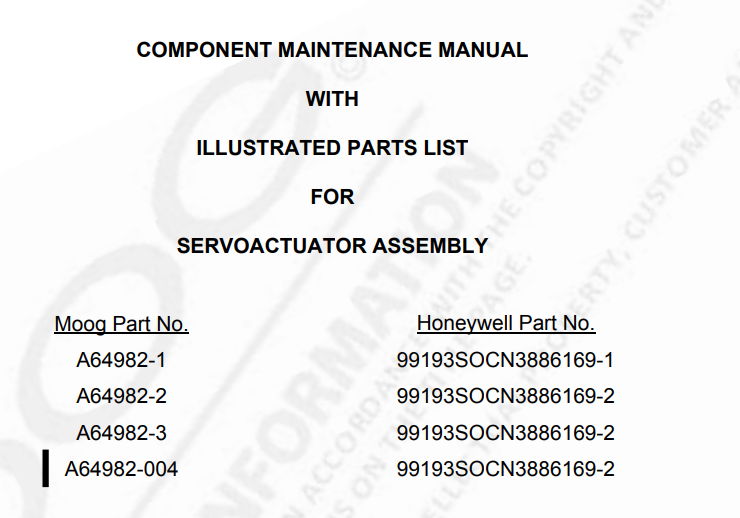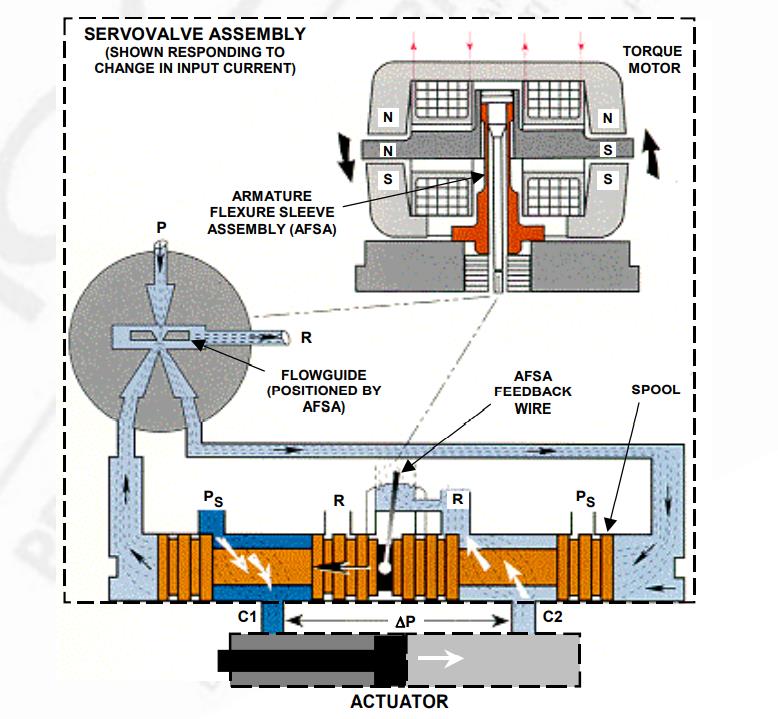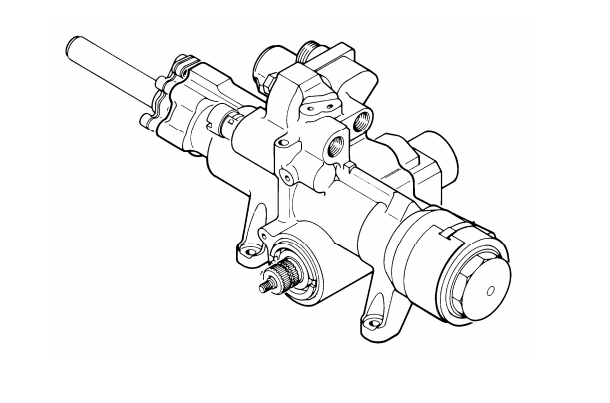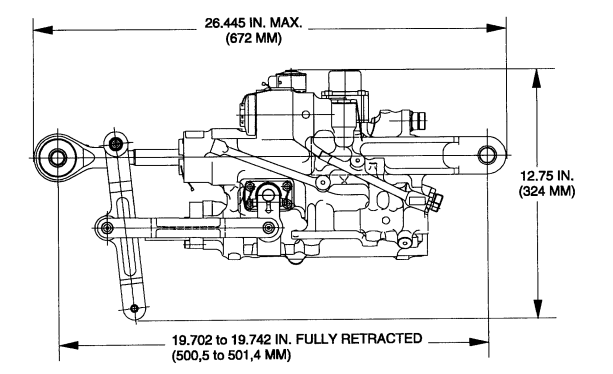 Servoactuator Assembly Simplified Hydraulic Schematic
Description
The servoactuator assembly , herein servoactuator, comprises an electrohydraulic servovalve (servovalve), position transducer, body and piston assemblies.
The servovalve assembly, designed to load aircraft engine compressor inlet guide vanes, comprises a two stage electrohydraulic flow control valve. The first stage consists of a proportional torque motor. The
torque motor comprises two permanent magnets, two independent coils, armature flexure sleeve assembly (AFSA), and a flat fluidic amplifier with a flowguide, fixed pressure jet and two receivers. The
second stage consists of a pressure driven sliding spool in bushing. Mechanical feedback between stages is provided by linking the AFSA to the spool. An inlet filter provides contamination protection to the first stage.
A dual channel LVDT position transducer is mounted within the piston assembly with the probe fastened to the output end, and the body locked to the body assembly.
The body and piston assemblies comprise an unequal area piston in a machined body. The piston assembly runs through the body assembly bore closed at the output end by a gland and at the other end by the LVDT and threaded plug. Supply, return and overboard drain ports are located on body assembly
opposite the piston end. Threaded mounting holes in bosses at the piston assembly end provide for mounting. Passages in the body assembly are provided for fluid flow and for routing wiring from the transducer and torque motor coils to the electrical connector.